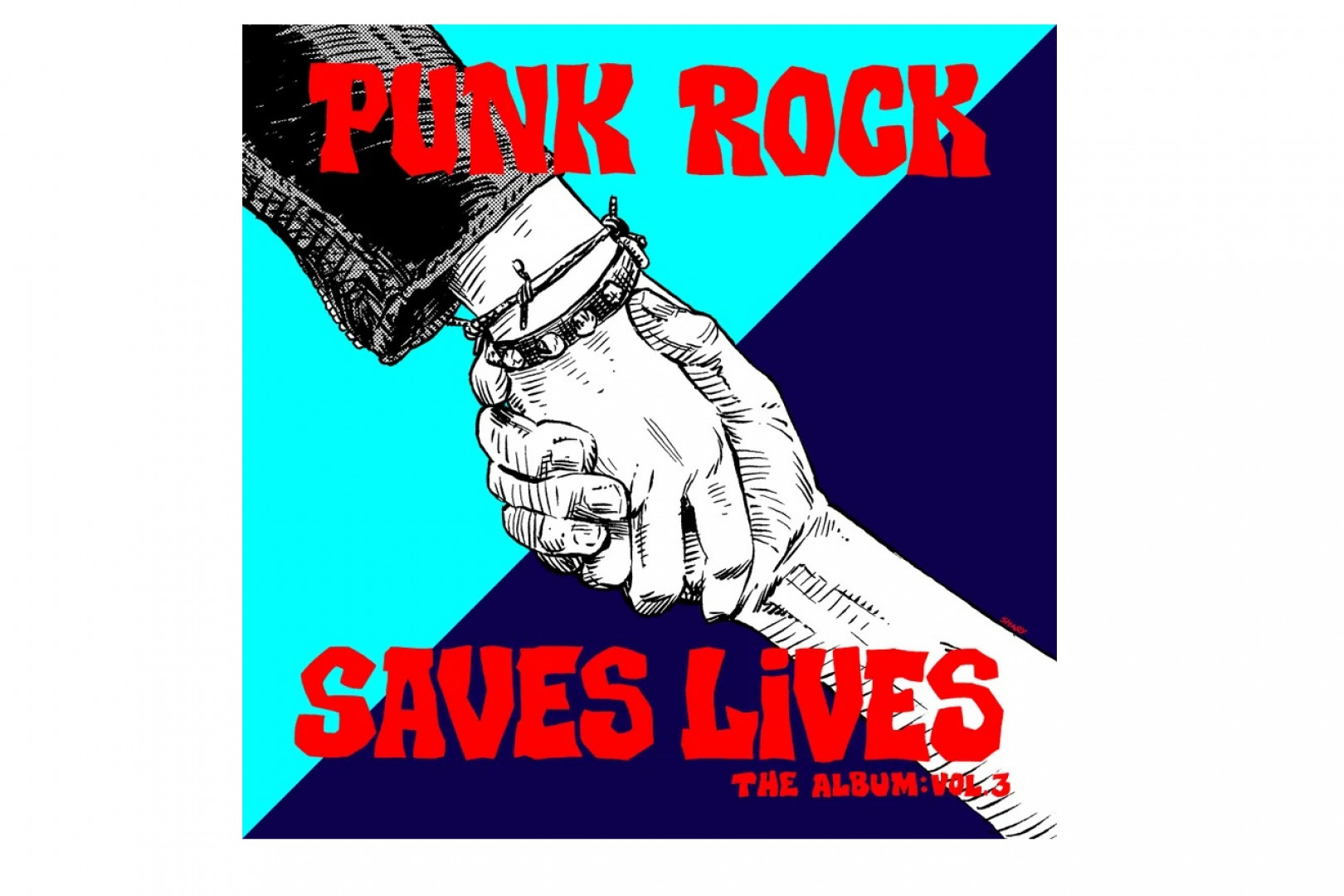 Punk Rock Saves Lives, a 501(c) charity and Denver-based nonprofit organization, will be releasing the third entry of their compilation series. Punk Rock Saves Lives … the Album! Vol. 3. is limited to 1,000 copies and is out in July. IM Records is handling the distribution. The compilation includes rare and unreleased tracks from Hot Water music, Strung Out. Tsunami Bomb, and more. you can see the tracks that will be on the release below, though the track order is not finalized.
Jaret and Rob of Bowling For Soup "Punk Rock 101" (Acoustic) Live 2022 PRSL EXCLUSIVE
Hot Water Music "Position" Live 1998 PREVIOUSLY UNRELEASED
Strung Out "Wrong Side of the Tracks (Live)" PRSL EXCLUSIVE
The Rumjacks "Bloodsoaked In Chorus" PREVIOUSLY UNRELEASED
Antagonizers ATL "A Way of Life" RARE COMPILATION TRACK
Urethane "Avalanches" featuring Toby Morse of H2O
Justin Sane of Anti Flag "Anthem (Acoustic)" PRSL EXCLUSIVE
Skinny Lister "Breakfast At Heathrow" EXCLUSIVE ALTERNATIVE MIX
Tsunami Bomb "Naysayers" FIRST TIME ON VINYL
Lenny Lashley's Gang Of One "Lonesome" Live at Crossroads PRSL EXCLUSIVE
Amy Gabba and The Almost Famous (with Aaron Barrett of Reel Big Fish) "Ashes"
The Pitch Invasion "White Lightning" PREVIOUSLY UNRELEASED
The Dollyrots "Still Holding On" FIRST TIME ON VINYL
Catbite "Creepin'"
Egoista "Chasing Paradise"