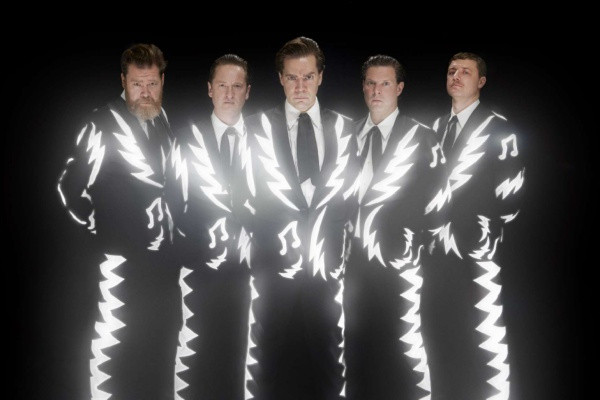 The Hives have announced that they will be releasing a new album. It is called The Death of Randy Fitzsimmons and will be out on August 11. The band has also released a video for their new song "Bogus Operandi" which was directed by Aube Perrie. The Hives released Lex Hives in 2012. Check out the video and tracklist below.
The Death of Randy Fitzsimmons Tracklist
1. Bogus Operandi
2. Trapdoor Solution
3. Countdown To Shutdown
4. Rigor Mortis Radio
5. Stick Up
6. Smoke & Mirrors
7. Crash Into The Weekend
8. Two Kinds Of Trouble
9. The Way The Story Goes
10. The Bomb
11. What Did I Ever Do To You?
12. Step Out Of The Way