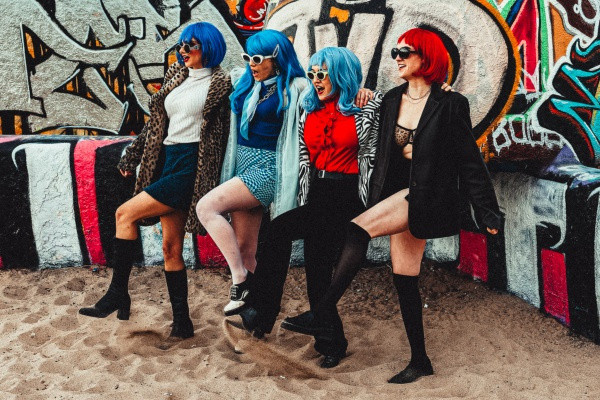 Today, we are excited to bring you the premiere of the new video by Californian rockers Julez and The Rollerz! The video is for their song "Be Something New" and was directed by Kait Scardino. Speaking about the song, lead vocalist and guitarist Jules Batterman said,

"It's easy for people to assume who you are based on your 'sign', life habits, etc. and of course, at a certain point one would want to break out of those assumptions."
"Be Something New" is off the band's upcoming EP Is This Where The Party Is? which will be out on May 19. Julez and the Rollerz will be touring California starting later this month. Watch the video below!