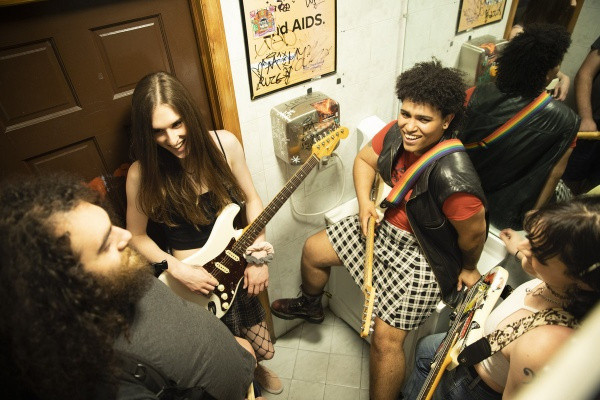 Today we are extremely excited to bring you the premiere of two new tracks by Eevie Echoes & The Locations! The songs are called "Letters U Wrote" and "Liar" and will be on their upcoming album The Cons of Being a Wallflower. This marks the first release Brooklyn-based punk artist Eevie Echoes has done with a full band and her first release on Ska Punk International Records. Along with Eevie, the band is made up of Emma Taylor, Carmen Castillo, and Nick Grasso. Speaking to Punknews about "Letters U Wrote", Eevie said,

"Letters U Wrote talks about religious trauma and dealing with feelings of rejection from family after coming out as queer. Being out and proud as a queer person can really change the dynamic of a family relationship especially when religious beliefs are involved. I've dealt with a lot of pain for the sake of my identity since coming out and "Letters U Wrote" is my way of taking back my power and letting out a lot of the rage that lays dormant when you can't speak your mind. It's an anthem of resistance and unapologetic trans pride. My identity is not a debate, it is a radical act of self-love."
The Cons of Being A Wallflower will be out later this year on Ska Punk International Records. Listen to the songs below!