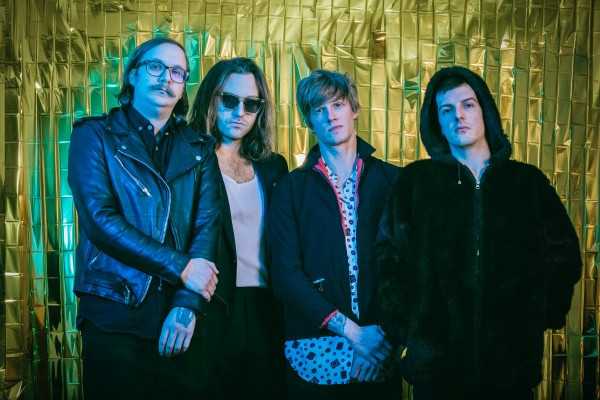 Today we are bringing you the premiere of the final single from Montreal-based post-punks Talleen! The song is called "House of Kahn". Speaking to Punknews about the song, lead vocalist A. Petersen said,

"We've had this one next to ready for a while, now. Arthur helped us out on bass. Laurine Haddock did a great job on the video. Thematically speaking, let's just say we wrote it for Unsolved Mysteries, the show. Robert Stack standing in the fog at the midnight docks, wearing a long trench coat, exploiting people's anxieties through cheap dramatizations of events depicted."
After seven years, one album (2018's The Black Sea) one EP (2023's self-titled), and a handful of singles the band is calling it quits. Speaking about the break-up A. Petersen said,

Some people might want to focus on a specific point, but when things don't work out it's usually for all kinds of different reasons added up over time. I suppose that after 7 years we just went as far as we could take it and now it's over and that's that. Moving on."
Listen to Talleen's final single below!