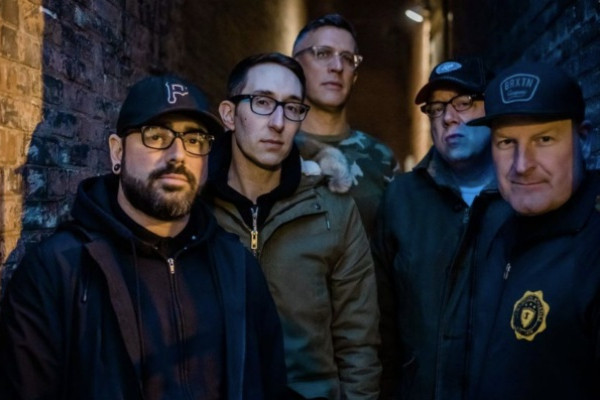 Today we are thrilled to bring you the premiere of the new video by Don''t Sleep! The video is for their song "20/20" and was directed by Josh Nesmith. Speaking to Punknews about the song and video Garrett Rothman said,

"We are excited to introduce our new single '20/20' and the accompanying video. "20/20" is on our See Change LP, which drops TODAY on End Hits Records. '20/20' is truly a summer jam - it has a big, anthemic quality to it with an uplifting chorus that everyone can relate to - "Someday I'll be free!" Like any great summer jam, it's the kind of song that you want to listen to while driving around town with your windows down.

The video for this song is a montage of Don't Sleep live shows, but interspersed with scenes from Harrisburg, PA, the hometown of 4/5 of Don't Sleep. The video was beautifully edited by Josh Nesmith. Josh's vision resulted in a dreamy, ethereal piece that we are really proud of and truly accentuates the song."
The song is off their album See Change that is out today via End Hit Records and which you can stream right here. Watch the video below!