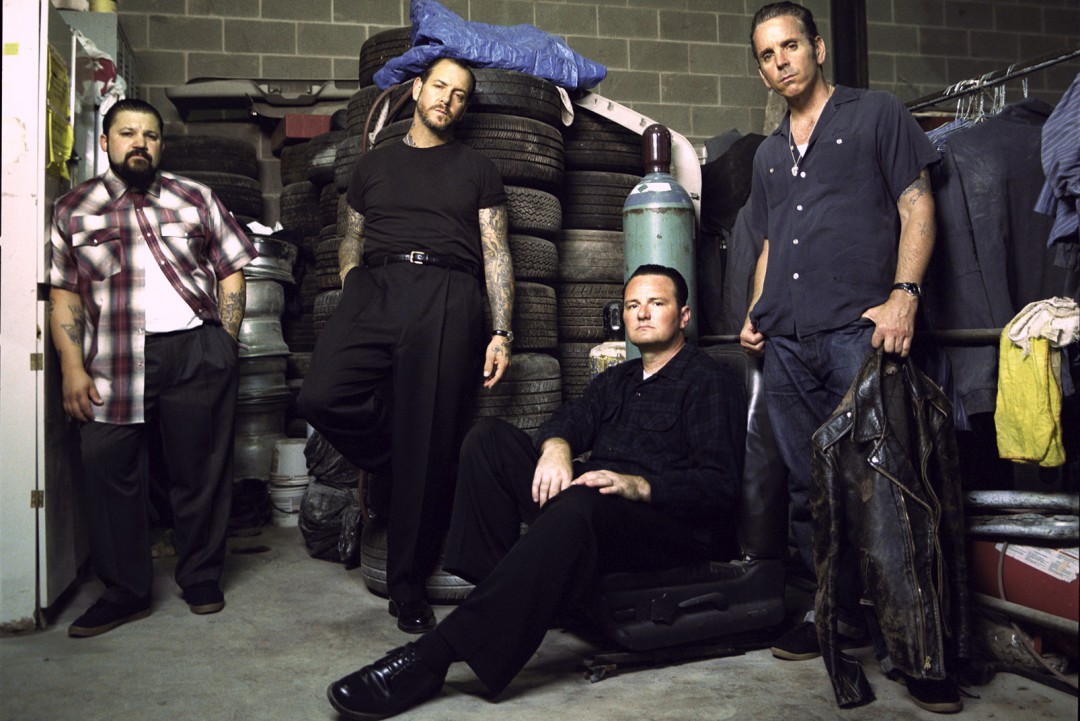 Social Distortion have post-poned their upcoming tour. The reason is that during toiur rehearsals, singer Mike Ness was diagnosed with tonsil cancer. However, he has already had surgery and is now scheduled to begin radiation treatment. Ness stated that doctors expect Ness to recover.
However, this means the band has postponed their upcoming tour. Though, Ness did add that the new Social Distortion album is underway. You can read Ness' statement below. we wish Ness a rapid recovery.
Mike ness statement "We think that life is going to go according to our plan, but it has a way of saying "I don't think so!"
In the midst of pre-production, I was diagnosed with stage one tonsil cancer. I was feeling well enough to continue with recording in the studio up until the very day before surgery. The band and I were so inspired and excited to lay down these tracks, which by the way sound f-ing AWESOME!
The recovery from surgery is a day-by-day process and in three weeks we start radiation and that should be the last therapy I need. The team of doctors are certain that once finished with this course, I will be able to start the healing and recovery process. We expect a full recovery enabling me to live a long and productive life.
It breaks my heart to post pone tours, and this album release, but time is required to heal. I can't thank our loyal fans enough who have been waiting so patiently for this. While it will take a little longer-I promise you that it will be delivered and it will exceed your expectations.
I want you all to know that this has opened my eyes to a whole new struggle. I know it's one that many of you or your loved ones have personally endured, and my heart goes out to you-because I now know what it's like from this heavy experience.
I'm surrounded by love and support from my friends and family ESPECIALLY my lovely wife and incredible boys (oh and don't forget my 3 dogs and kitty) THANK YOU ALL in advance to our unbelievable fans for YOUR love and support right now. ♥️
We WILL get through this…."