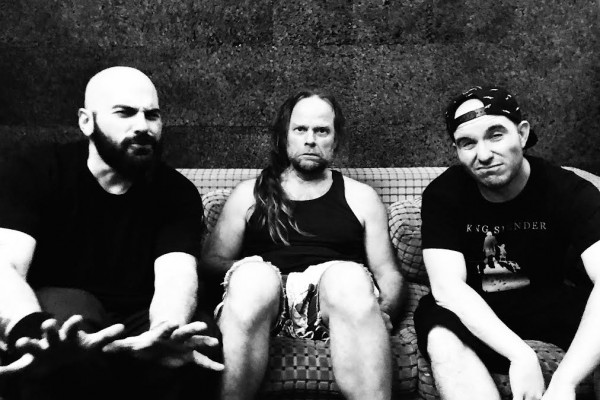 Today, we are psyched to debut the new track by Cinema Cinema!!
CC is the avant-punk act that includes cousins vocalist/guitarist Ev Gold and drummer Paul Claro. They blast out daring, frantic music that walks the line between hardcore slamming and jazz theatrics.
The band's new album, Mjolnir is a collaboration with Thor Harris of Swans! The cousin-duo brings their berserk, two-piece attack, while Thor adds a primal percussion pandemonium to the track. At times it sprint, at others it shambles, and at all points, it is big and creepy and fresh.
Speaking to Punknews about the new track "My visison of the future," Gold said, ""The idea of controlling your destiny or getting revenge on an enemy can be intoxicating. It opens an obsessive spiral that pulls the mind apart. This song explores that place. In my vision of the future, you're not included. In my vision of the past, you've been deleted. You've been erased."
The new LP is out July 28 via Nefarious Industries. You can hear the new tune below right now!