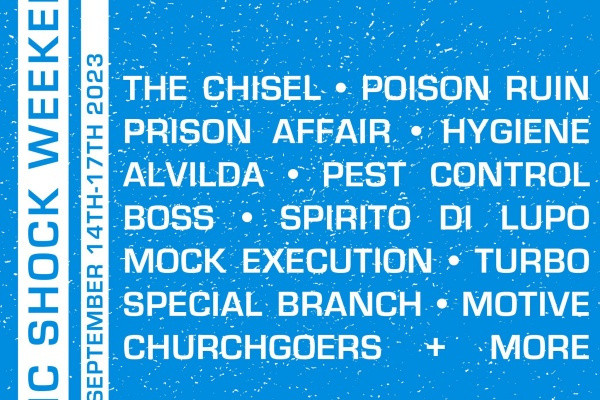 UK-based music festival Static Shock Weekend has announced its first wave lineup for this year. The Chisel, Poison Ruin, Prison Affair, Hygiene, Alvilda, Pest Control, Boss, Spirito Di Lupo, Mock Execution, Turbo, Special Branch, Motive, and Churchgoers will be playing. Along with the announcement, a statement was released on Instagram which was written by Tom of Static Shock and reads,
"Just wanted to give everyone a head's up that after 11 years, a lot of fun, headaches and stupidity that this year's Static Shock Weekend will be the last. It's at a point where it feels right to stop and I'm sure that damage is done, noise annoys, and countless others will keep smashing it in our absence. Thanks to everyone who has played, helped out or attended. You all know who you are and I'm forever grateful. See you in September."
Static Shock Weekend will take place on September 14-17 in London, UK.