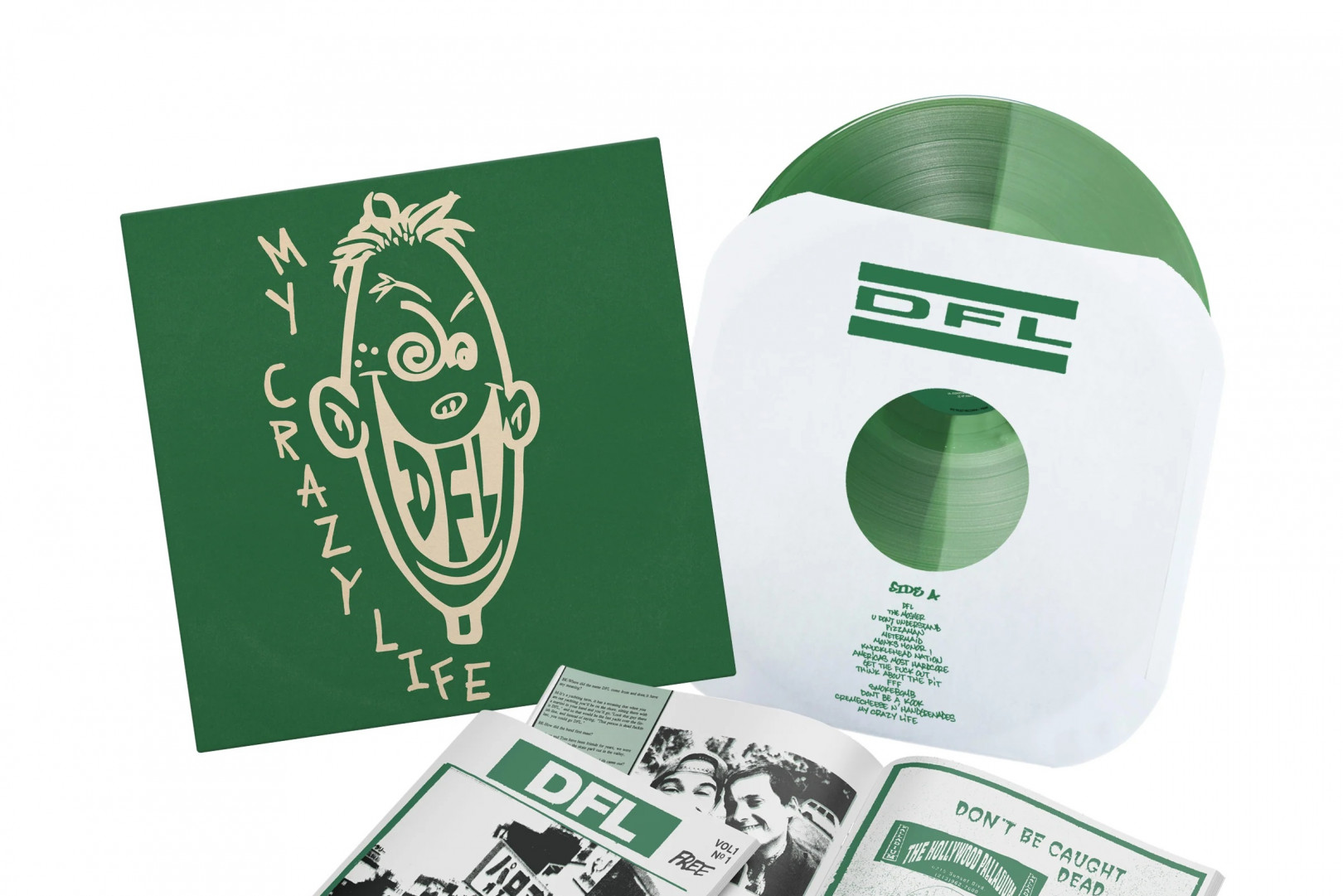 DFL aka Dead Fucking Last will re-release their debut LP, 1993's My Crazy Life. The band, which at the time included skater Tom Davis, first wave punker Monty Messex, Beastie Boys' Adam Horovitz, and drummer Tony Converse, recorded the LP at the Beastie's G-Son studios. Mario C and Ad-Rock handled original mixing and mastering.
The re-release is presented in a deluxe vinyl pressing, is remastered by Mario C, and has an embossed cover. On top of that, it comes with a previously unreleased live show recorded at G-Son studios the day after the album was recorded. The live show is titled Live At G-Son Studios 4/23/1993.
It also includes a huge zine of unreleased and vintage photos, designed by Bryan Ray Turcotte as well as a 10,000 word oral history of the band written by Punknews' John Gentile. The oral history is culled from dozens and dozens of interviews with the band members and people related to the DFL world, including Jim and Fletcher of Pennywise, actress Ione Skye, Craig of Sick of it All, and many, many more.
The record is out August 7 via Trust Records, who previously did deluxe reissues of Circle Jerks and 7 Seconds. You can pre-order the record right here!