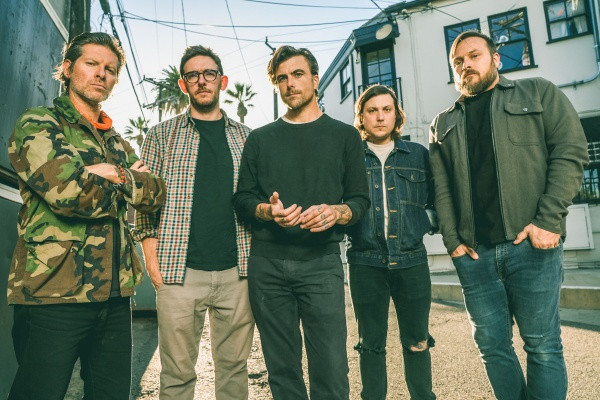 Frank Iero of My Chemical Romance and L.S. Dunes has come forward and revealed that the LEGO Group has been demanding that L.S.Dunes' video for "Grey Veins" be taken down because the video features LEGO products. He posted a statement on Instagram which reads,

"Dear @lego , why are you having your lawyers call my record label ( @fantasyrecords ) and demand we take down the @LSDunes music video we made for our song Grey Veins?

As a card carrying Lego VIP and lifelong creator and builder I am hurt and wildly confused. I have spent more hours than I can calculate, not to mention thousand upon thousands of dollars over the years, buying and building your sets as a child, a teenager, a semi-adult, and now as a dad who builds with his son. An eleven year old who loves Legos more than anyone I have ever met, and even made us dedicate a room in our house to building them. My family and I have vacationed at Legoland and my other band has been voted into your Lego Ideas program by 10k supporters as a potential future build set.

I love your company because you gave us bricks and taught us we didn't have to accept the world as it was, we could see what was possible and build it ourselves. I have taken that inspiration and created a universe of my own and now you want to squash it, why?

Let Creators Create.

Have your people stop calling my people.

Spread kindness, spread the creativity, spread the word.

Leggo My Lego."
As of now the video is still up. L.S. Dunes are currently touring North America (read our review of their recent Toronto show right here!) and released their album Past Lives in 2022. We spoke to Frank Iero earlier this month and you can read that right here. See the video and his statement below.