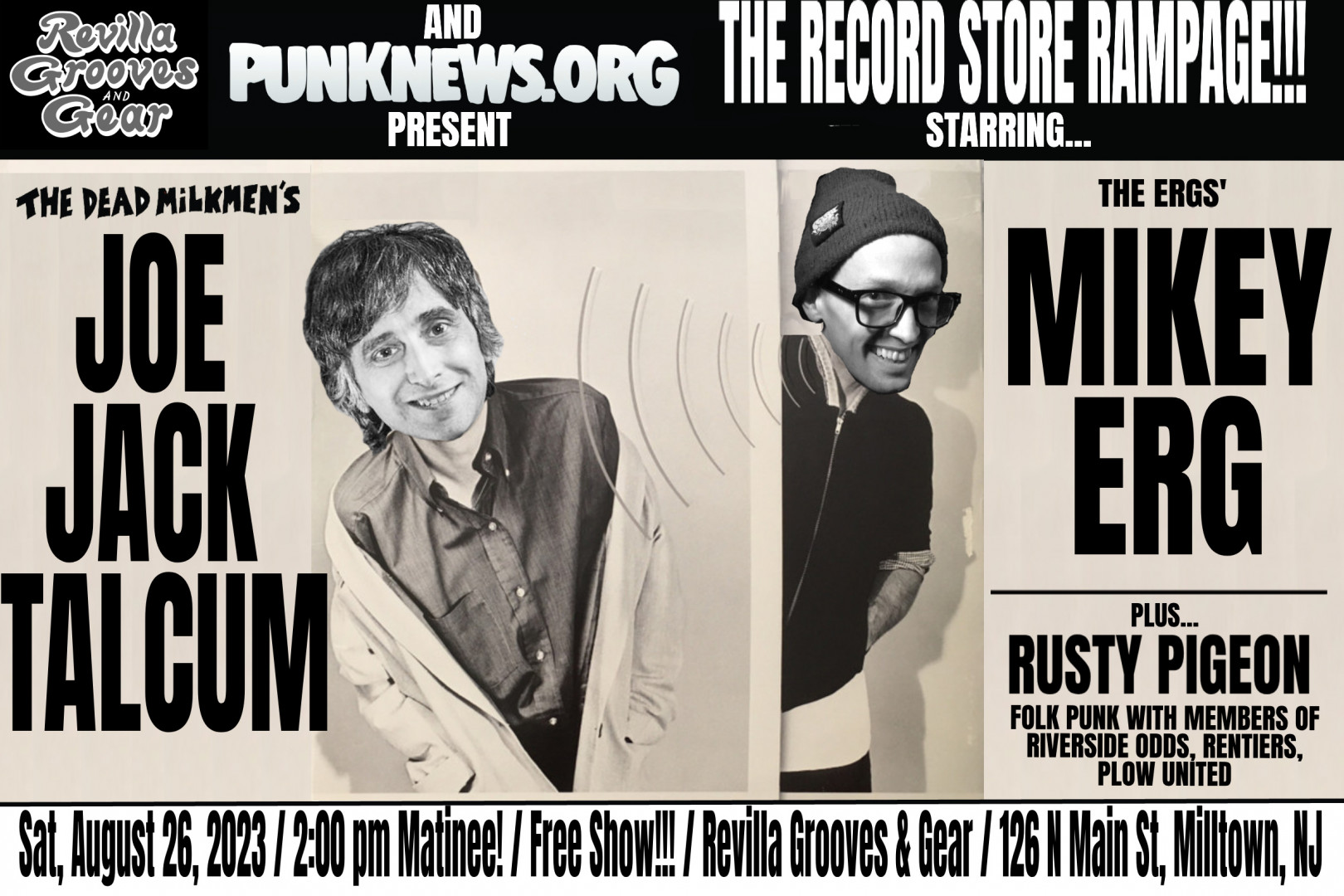 tomorrow will be a BLAST!!! Punknews and Revilla Grooves and Gear will host the Record Store Rampage! It's a killer double headliner with Joe jack Talcum of Dead Milkmen and mikey Erg of The Ergs and 793 other bands! Plus Rusty Pigeon opens… AND IT'S FREE!!!
So, tomrrow, August 26, come on down to Revilla Grooves and Gear in Milltown, Nj. That's located at 126 N Main St, Milltown, NJ 08850.
THIS IS A MATINEE SHOW! Doors are at 2pm and the show is at 2:30pm sharp! THIS IS NOT A NIGHT SHOW! THIS IS A MATINEE!!