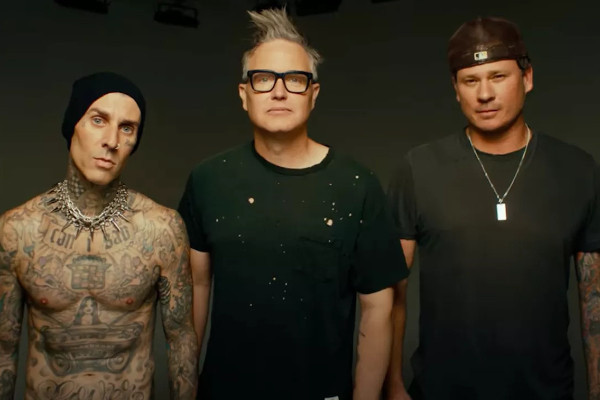 Blink-182 have announced that they will be releasing a new album. It is called One More Time… and will be out on October 20 via Columbia Records. The band has also released an announcement video that features them talking about the reasons for their break-up and clips of new songs. This will be the first album since 2011's Neighborhoods to feature Mark Hoppus, Tom DeLonge, and Travis Barker. Blink-182 released NINE with Matt Skiba in 2019. Check out the video and tracklist below.
One More Time… Tracklist
1. ANTHEM PART 3
2. DANCE WITH ME
3. FELL IN LOVE
4. TERRIFIED
5. ONE MORE TIME
6. MORE THAN YOU KNOW
7. TURN THIS OFF!
8. WHEN WE WERE YOUNG
9. EDGING
10. YOU DON'T KNOW WHAT YOU'VE GOT
11. BLINK WAVE
12. BAD NEWS
13. HURT (INTERLUDE)
14. TURPENTINE
15. FUCK FACE
16. OTHER SIDE
17. CHILDHOOD