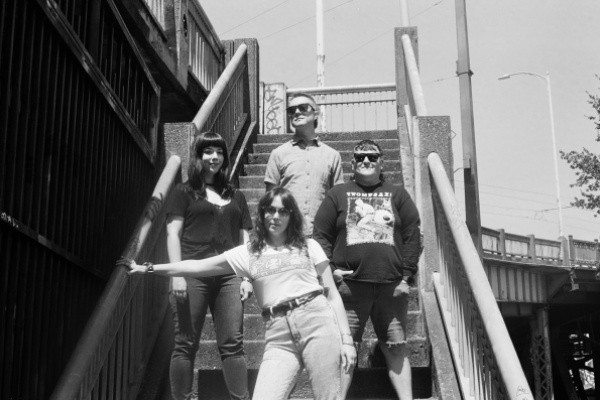 Today we are super stoked to bring you the premiere of the new EP by Portland-based punks Cut Piece! The EP is self-titled and features four killer tracks. Speaking about the record, lead vocalist Laura said,

"It's four energizing rippers with breakdowns, bitties, pogo and low mosh moments. It'll make you wanna fight a stranger in the best way possible. Like saying "nice face" with a side eye. Born from the need to get pissed off, laugh, and create together. 'Accept Defeat (Don't Sabotage Me)' is about transgender, queer and gay resilience and keeping up the fight against oppression."
Cut Piece will be out everywhere on September 22 via Dirt Cult Records (pre-order here!) and Sabotage Records (pre-order here!). Listen to the EP below!