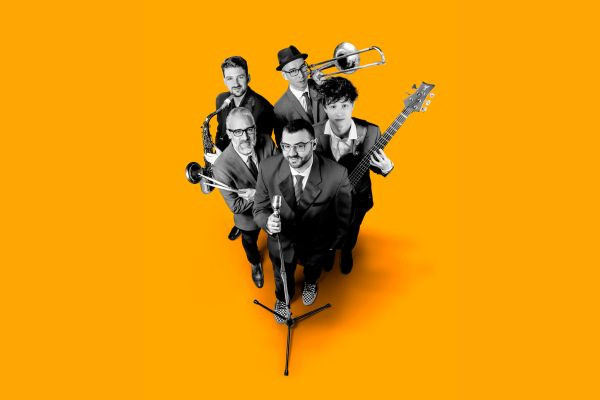 Today we are thrilled to bring you the premiere of the new video by Toronto-based ska/rocksteady band The Classy Wrecks! The video is for their song "Figure It Out" and was directed by drummer Alex Rodriguez. Speaking to Punknews about the track the band said,

When the band first got together in 2016 we started writing a bunch of songs. Half of them never turned into anything and were either short demo tracks or a chart/notes saved somewhere. They were usually labeled 'Figure It Out' with some other 'helpful' comments. After jamming them for a couple of months, a few of the songs worked out and got actual names, which we recorded on our first EP Songs For The Extinct.

Daniel wrote a new song in 2021 that we started jamming. It came together well so we were all like "What's the song called?" Daniel insisted it was actually called 'Figure It Out' - not just the working title! For reference, the lyrics do include the words 'figure it out'. The song speaks to making plans, putting in the time and effort to make something happen. How to get from here to there while sticking to your vision. Kind of a parallel to the US tour we finally managed to 'figure it out' this year. We've been playing 'Figure It Out' all through the tour. A fitting time to release the single as the tour wraps up this fall."
"Figure It Out" was released as a single earlier this year. Watch the video below!