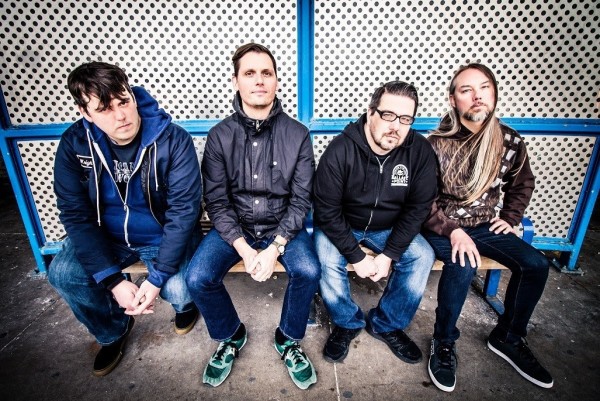 With Chicago's early reputation based on being a city infested with organized crime during the turn of the century, it's only fitting that 88 Fingers Louie took their name from a piano playing gangster, even if it was from an old Flintstones episode. Not that any of them where involved in the Maifia, they just started out wanting to play sloppy, fun punk for themselves back in the spring of 1993. Later on that year, 88 self–released their first EP and appeared on a couple of local compilations before getting hooked up with Fat Wreck Chords in 1994.

By releasing their EPs Go Away and Wanted, they were automatically dubbed as another "Fat Wreck Chords band" thanks to their galloping pop–punk sound, not so serious lyricsm, and occasional harmonies; comparisons to NOFX and Lagwagon where usually present in every review.

Rocco Records released the 10" Tootin' 40s and Fucking Shit Up that same year, before Hopeless Records issued their first full–length Behind Bars in 1995. With their next EP, Chicago Vs. Amsterdam, in 1996, a full–scale tour followed shortly with gigs all throughout North America and Europe. But several months into it, band turmoil and the stress of being on the road kicked in, resulting in 88 Fingers to abruptly break up in July of that year; even with a whole bunch of U.S. dates left over. While the absence of the band took place, Fat Wreck Chords released The Teacher Gets It EP and The Dom Years 10" in 1997, while Hopeless re–released all their vinyl only and hard–to–find material on Up Your Ass.

But after a year and a half of being on hold, original members Dan Wlekinski (guitar) Joe Principe (bass), and Dennis Buckley (vocals) wanted to continue on their 88 Finger's legacy in 1998 by adding d John Carroll (drums) as their new rhythm section. Back on the Streets was dubbed as their big "comeback" album that same year.

But even after the reunion, the same old turmoil reared its ugly head and once again, tore the band apart. After breaking up Joe and Dan started piecing together what would become Rise Against. Initially taking the name "Transistor Revolt" and having Tony Tintari(of In Truth, and later Shai Hulud & Holy Roman Empire) on drums while recruiting former Baxter singer/guitar player Tim McIlrath to sing. The rest is history.