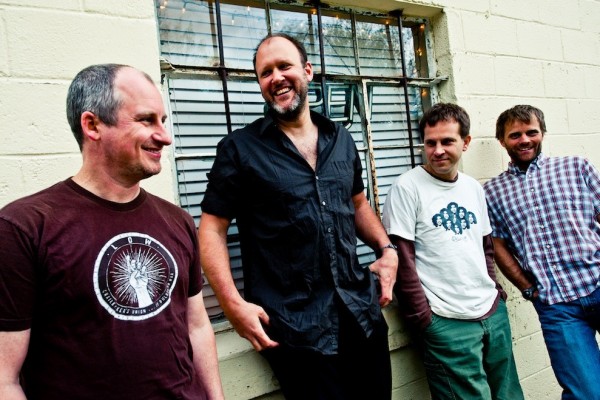 Singer/guitarist Eric Bachmann, guitarist Eric Johnson, bassist Matt Gentling, and drummer Mark Price formed Archers of Loaf in Chapel Hill, NC in 1991. Icky Mettle was the first of four studio albums for the band that seemed to personify what SPIN Magazine deemed "a tremendously optimistic time in underground music, that 15–minute period in the early 1990s when it looked like indie rock really might take over the world."

The band never officially "broke up." Eric Bachmann had another project he was working on (Crooked Fingers) and the grind of the traditional album cycle and touring started to weigh on their desire to continue making music together. Over the last 13 years, the band have kept in touch with each other and over the last couple years the band members began to develop an itch that needed to be scratched. They got together to practice a few times in late 2010, and things clicked much better than expected, so they decided to dip their toes in the water by performing the secret show in January 2011 at the Cat's Cradle in Carrboro, NC with the Love Language. The show proved they hadn't really missed a beat, and so a larger tour was booked in mostly smaller venues to replicate the raw live experience for which the band had always been highly regarded.

Merge will reissue all four studio albums starting with Icky Mettle on August 2, 2011. All will be remastered and reissued with bonus materials galore.