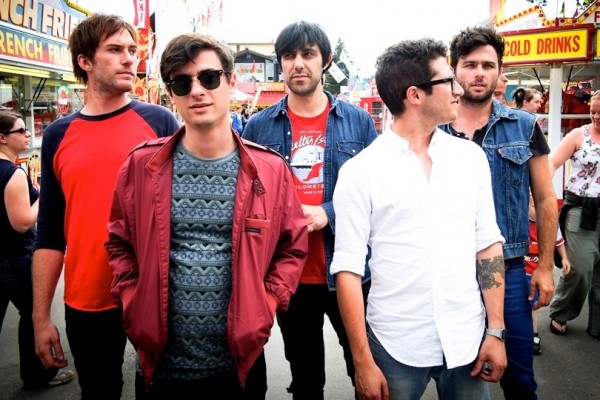 Sharing a love of the kind of raw, soulful "Springsteenesque" rock that inspires a teen to pick up a guitar and start a band, the Arkells formed in Hamilton, ON, in 2006. The ambitious and prolific five–piece quickly found its groove, and recorded debut EP "Deadlines" in 2007. From the strum of the first track, the six–song EP showcased the Arkells masterful blending of traditional blues hooks mixed with modern rock–laden riffs, and a touch of classic Motown era rhythms. Their catchy melodies and unbridled energy live garnered critical acclaim with NOW Magazine describing the Arkells as having "an awesome muscular quality that sets it apart from the output of so many of their sad–sack indie rock peers…"

Since the release of "Deadlines" the band has traveled across Canada sharing stages with Bedouin Soundclash, Matt Mays & El Torpedo, Sam Roberts Band, Constantines, Alexisonfire, and City and Colour. More recent performances include a stint opening for legendary rockers Black Crowes, MTV Live and V–Fest. With live shows fueling the buzz created by the EP, the band quickly caught the ear of Dine Alone Records (home to City and Colour, Bedouin Soundclash, Attack in Black and Black Lungs) who re–released "Deadlines" digitally in March 2008.

The Arkells' are gearing up for the release of their first full–length album titled "Jackson Square" to be released October 28, 2008 on Dine Alone. Featuring undeniably catchy tracks like Oh, The Boss Is Coming, No Champagne Socialist, and Ballad of Hugo Chavez, "Jackson Square" captures the essence of the band's hard–hitting live show and their boundless passion for making meaty, rootsy rock that any listener can relate to.