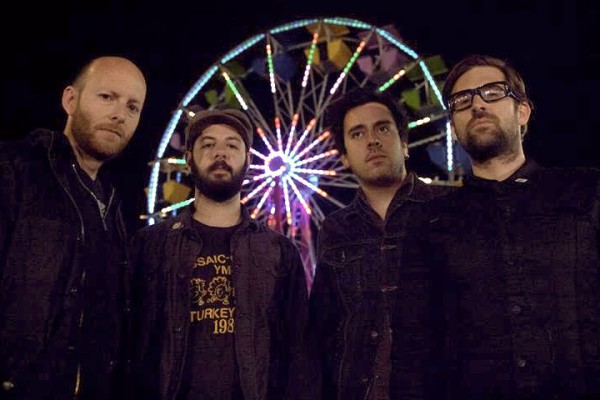 Let's get something clear right off the fuckin' bat, yes– If you've been searching high & low with a toothcomb in hand for the most obscure Riverboat Gamblers tracks, you've been eluded once again. Indeed, two–thirds of Broken Gold happen to be past & present deckhands of the mighty riverboat Gambler, but the music here is constructed of a new crew set on a different course through the waters of rock.

Because all three have been around the rock block and then some (including various band detours around said block), Broken Gold have approached the stage & studio with a pooled–together sound of their own personal influences, and that's always a good thing with any band, thank you very much.

Broken Gold's sound is one of heart–strained songwriting, ala Pauls Westerberg (Replacements) and Weller (The Jam), John Easdale (Dramarama), not to mention the wonderful, fuzzy speaker blast that vaguely calls to mind such past greats as The Psychedelic Furs, Elvis Costello & The Attractions, and the Mega City Four.