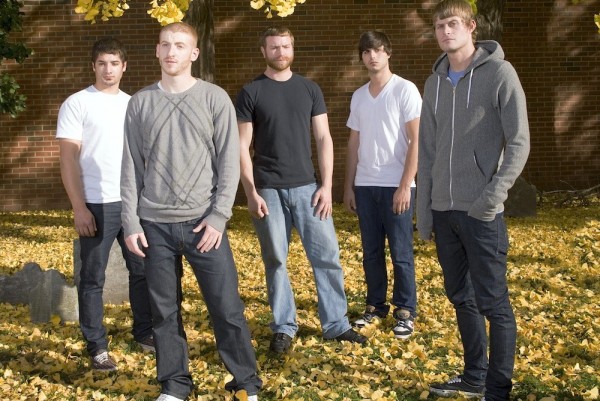 Crime in Stereo is a melodic hardcore act from Long Island garnering comparisons to Brand New, Lifetime, Strike Anywhere and Jawbreaker. The band's first official release was a split with fellow New York hardcore stalwarts Kill Your Idols in late 2003 on Blackout! / Brightside Records. The band's debut full–length,
Explosives and the Will to Use Them
, followed several months later in early 2004. After a signing with the
Dexter Holland
–owned Nitro Records, the band released the aptly titled
The Contract
EP in 2005 on Blackout! / Brightside after much delay. A 3–song teaser EP entitled
Fuel.Transit.Sleep.
was released later that year, preceding the 2006 release of
The Troubled Stateside
, their first full–length for Nitro. The band signed to Bridge Nine Records the next year and issued their acclaimed third LP,
Crime in Stereo Is Dead
. A rarities set,
Selective Wreckage
, followed in 2008. In the summer and fall of 2009, the band returned to producer Mike Sapone's basement studio to track their fourth full–length,
I Was Trying to Describe You to Someone
, and set it for an early 2010 release.