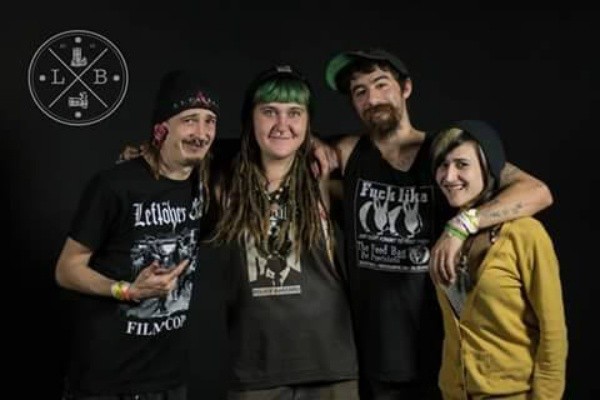 Houstonians Whitney Flynn and Jesse Sendejas formed Days N Daze as a duo in 2008. Since then, they've taken on different musicians to create a full recording and touring band. Presently, the band's rhythm section includes bassist Geoff Bell and percussionist Meagan Melancon. Flynn and Sendejas remain the band's principal songwriters.
The group's sound has been described as "riot folk" or "thrashgrass." Song themes run the gamut from social (gang violence, terrorism, annihilation of the environment for corporate pocket-lining, the mundane and unavoidable anxieties of modern life, et al) to recreational (how the fuck did we end up in jail?).
Days N Daze embraces the D.I.Y. ethic by recording, packaging and promoting its music independently.
DnD is best known for is its live shows, which are energetic to the point of audience members stripping their clothes off in ecstatic, music-induced jubilation (or, too much PBR). The band has performed in more than half the contiguous United States in venues ranging from house shows to festivals. On the road, DnD has played the D.I.Y. staple Brootal Sun Fest, at Skatopia's Bowl Bash and in Tompkins Square Park in NYC's Alphabet City. At home, it performs routinely at well-regarded spaces such as Walter's and Warehouse Live. The band was honored to open the second day of performances at the 2011 Houston Free Press Summerfest, which featured headliner Weezer later that night.
https://www.facebook.com/daysndaze/timeline