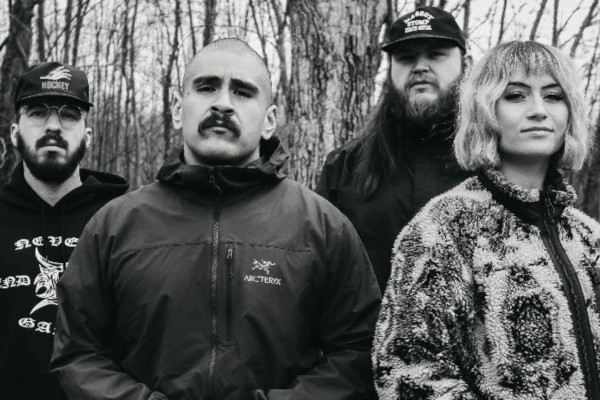 Dying Wish
is an American metalcore band from Portland, Oregon that formed in 2018. The band is composed of lead vocalist Emma Boster, lead guitarist Sam Reynolds, bassist Andrew Le, rhythm guitarist Pedro Carrillo, and drummer Jeff Lambra. The band have been praised as one of the leading acts in modern American hardcore, with
Revolver
noting the band plays "a crushing form of metalcore that throws back to NWOAHM bands like Bleeding Through and Killswitch Engage while also maintaining the snarling edge of contemporary hardcore."
The band released their debut single Dying Wish in 2018. Then, after their split album Dying Wish/Serration with Canadian metalcore band Serration, as well as the stand-alone single Enemies in Red featuring Bryan Garris of Knocked Loose in 2018, the band announced their signing to SharpTone Records alongside the premiere of a new single, Innate Thirst. The following year, lead vocalist Boster returned the favour to Garris by appearing as a guest vocalist on A Serpent's Touch from Knocked Loose's 2019 album A Different Shade of Blue.
In 2021, they were nominated for "Best International Breakthrough Band" at the UK Heavy Music Awards, but lost to Spiritbox. Also in 2021, the band released their debut studio album, Fragments of a Bitter Memory, which "[confronts]... sexism — among other social issues that plague the modern age".
The band joined as support on tour with Sanction, SeeYouSpaceCowboy, Vamachara, and Typecaste in 2020. The band also toured with Motionless in White and Silent Planet in September & October 2021, and will tour with The Acacia Strain in November and December 2021.