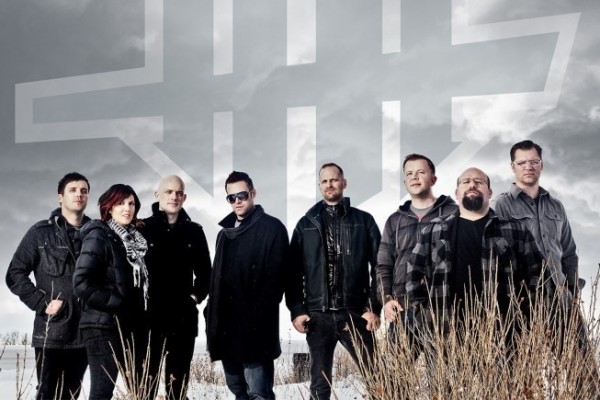 Five Iron Frenzy started as a local side–project of Roper, Hoerig, Ortega, and Kerr's band Exhumator. Never taking themselves too seriously, the band's name began as an inside joke. Although the original intent was for the band to stay local and help grow the local music scene, Five Iron Frenzy (FIF, or Five Iron) signed to Frank Tate's 5 Minute Walk records in 1996 and was touring nationally within a year.

In 1998, songwriter and lead guitarist Scott Kerr left the band on friendly terms and started his own project, Yellow Second. Private auditions were held for a small selection of candidates to replace him, including trombone player Dennis Culp, but ultimately it was decided that Sonnie Johnston of Jeffries Fan Club would replace Scott in the lineup. Scott's final appearance and the introduction of Sonnie Johnston with the band occurred at the album release party for the band's first EP, Quantity is Job 1, on November 3, 1998 at the Aztlan Theater in Denver, Colorado.

They reached the peak of their fame around 2000, with the release of All The Hype That Money Can Buy. In December 2002, they announced that they would be breaking up after a final tour. They played their final show on November 22, 2003 at the Fillmore Auditorium in Denver, which was recorded. This show had an attendance of over 4,000 people.

The manner in which the band displayed their Christianity sometimes put them at odds with both Christian bookstores and general–market outlets. They however found financial stability in a place that allowed them to critique both Christian and non–Christian culture. Recurring themes were the continuing injustices done to the Native American people ("Banner Year", "The Day We Killed", "Old West"), the evils of consumerism ("Fistful of Sand", "Vultures", "American Kryptonite", "Giants"), Christian hypocrisy and homophobia ("Fahrenheit," "Four Fifty One"), the shortcomings of the band ("So Far So Bad", "Eulogy", "The Untimely Death of Brad", "That's How the Story Ends", "Where Is Micah–") and from time to time joyous songs about finding renewal in their faith ("Second Season", "Every New Day", "On Distant Shores").