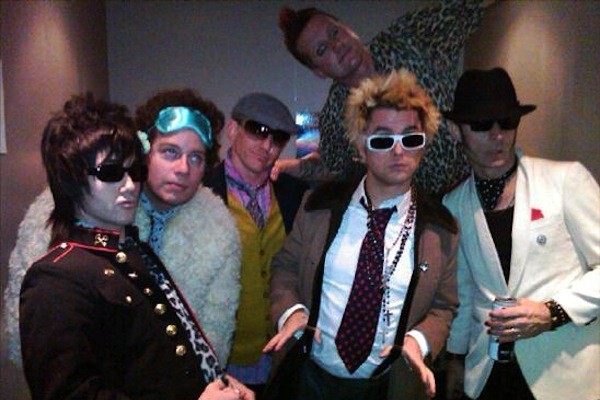 Foxboro Hot Tubs has been confirmed as Green Day. While the band's history is, as yet, unknown, they are comprised of the members of Green Day [3], who are performing "garage" music under a nom de plume. Fans of Foxboro Hot Tubs have noted, on the band's MySpace site, many musical similarities between the band and Green Day. Among the common traits listed are Billie Joe Armstrong's "unmistakable" vocals and guitar playing, and a rhythm section which recalls the sound of Green Day's own Mike Dirnt and Tre Cool.

On December 8, 2007, Foxboro Hot Tubs' official website released the band's debut EP, Stop Drop and Roll, in streaming and downloadable mp3 formats, free of charge to the listener. Five days later, on December 13, the mp3s were taken off the website, which then displayed just a clock. The mp3s were reinstated on December 16, but were again removed and replaced with the clock; later the website was changed to simply redirect to the band's MySpace.

According to the band, "The Foxboro Hot Tubs were a place we used to sneak booze and chicks into late at night. But most of the time it was just 'dude soup'"