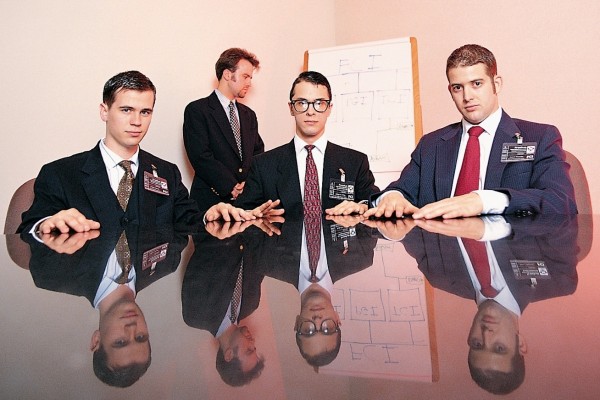 Frodus (a.k.a. Frodus Conglomerate International, Frodus Sound Laboratories, FCI) was a 1990s Washington, D.C.–based post–hardcore band, described by critics as a mixture of math rock, hardcore punk, and indie rock (see: Spazzcore). Their songs were frequently dark and dissonant.

Frodus' first releases were self–distributed cassettes and 7 inches, such as "Babe", "Tzo–Boy", and "Molotov Cocktail Party". Two other releases ("Fireflies" and "F–Letter"), on now defunct indies, followed. Frodus later signed with Tooth and Nail Records, an independent label out of Seattle, with which they released Conglomerate International in 1998. Most of Frodus' recognition was due to their epic swan song, the 1999 recorded and 2001 released LP on Fueled by Ramen entitled And We Washed Our Weapons In The Sea, considered by band members their best recorded work.

The name Frodus came from the last episode of TV series The Monkees called Mijacogeo (aka The Frodis Caper).