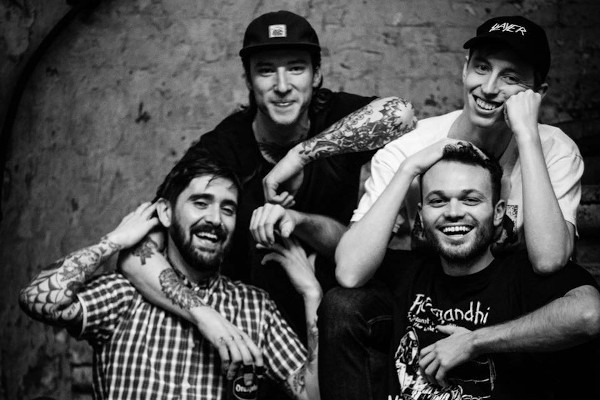 Initially forming in 2015 as a 3 piece hardcore band Incisions have never been a band to rest on their laurels. Having burned out 7 different line ups in 4 years and now playing with the classic hardcore band formation (Jordan – vox, Archie – bass, Battle – guitar, Tet – drums) the band have, in the last 5 years, released 3 EP's; a split with Pizzatramp and 2 LP's through TNSrecords.
Incisions are now heading into 2021 with a fresh take on their now established sound and an infamous reputation for their 'lively' gigs. Since releasing their debut LP through TNS at the end of 2018, Incisions have played alongside some of the biggest names in Punk (Poison Idea, D.O.A, Adolescents, Drug Church, D.I to name a few) with some well received festival appearances along the way.
Having released their second LP 'BLISS' – a nihilistic and brutal assault and the first with former Riggots frontman Martin Battle playing guitar – plus the management role of Paul Bateman (Pink Floyd – UK), 2021 is set to be another busy year for the pride of Manchester. With Jordan now dropping the guitar/vocalist role everyone in the band is now able to focus on their respective duties. As a result, expect the latest incarnation of Incisions to be heavier, angrier, faster, sexier and much more lucrative for the already high-earning band than ever before.