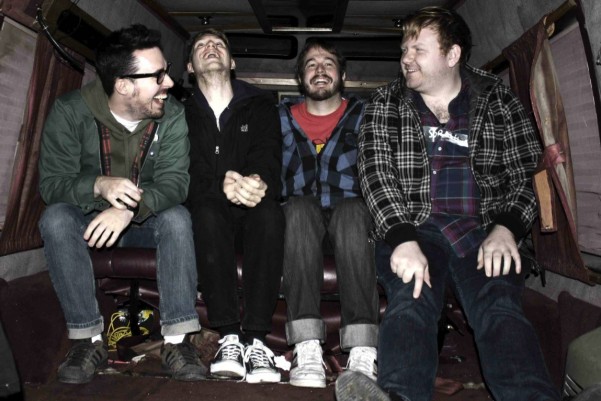 The members of Junior Battles grew up playing punk shows in small towns and suburbs around Southern Ontario. They moved out, went to school, and something changed. They woke up one morning and found themselves touring in folk–rock bands, making slick electro–pop, and playing in classic rock cover bands at family gatherings. So in late 2007, in a smashed–head–on–a–toilet–bowl–lightning–strike–"What happened to our lives–"–type moment, Junior Battles was conceived as a guilt–free return to fast, melodic, hook driven, harmony–laden pop–punk.

With a backpack full of Bad Religion and Jawbreaker albums, they wrote some songs.

Since then, they've sharing the stage with bands like Polar Bear Club, Teenage Bottlerocket, Living with Lions, Sights & Sounds, Wednesday Night Heroes and the Ergs!. They enlisted the great Donny Cooper (Cursed III) to capture their first EP, Hotel Bibles, over one snowy weekend in the Steel City. One case of James Ready and five super burritos later, Junior Battles are officially here to share their brand of vocal–driven, unapologetic pop–punk.

Armed with a craigslist couch in the back of a van, some slick t–shirts, and a brand new EP, there's a good chance that they'll show up in your town and try to make you watch newscast bloopers while you try to sleep.