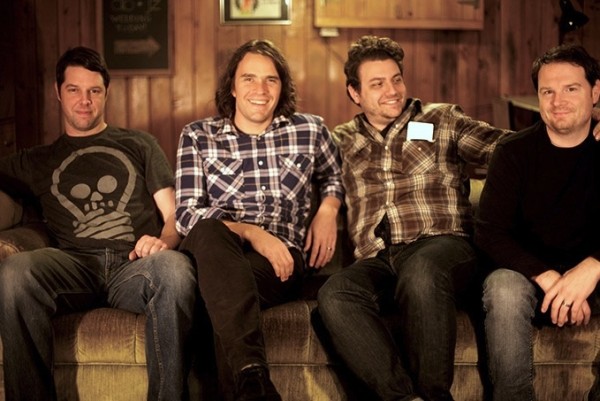 At a time when the world's two biggest rock bands have released their long–awaited, return to form albums and the last few years have seen some of the best shows being performed by bands who originally formed 20 years ago, Ladyfinger (ne) could not have made a more fitting album. Nods and winks to the past meet a sound of the not–too–distant future, and with one foot in the sounds of early 70's classic rock and another in the punk and hardcore scenes of the late 80's and early 90's, Ladyfinger (ne) bring you Dusk. Dusk follows 2006's Heavy Hands, a pounding 10 song set Copper Press called "A real, heavy rock record that's as subtle as a kick in the teeth" and made thetripwire.com proclaim "The raw intensity of the album left me dismayed. Stunned."

At its rockin–est, Dusk is certainly no less intense, but as the good bands often do, Ladyfigner (ne) take the opportunity to evolve and make a second record that is better and more diverse than the first.

Recorded once again with Matt Bayles (Mastodon, Minus the Bear, Isis), Dusk is Ladyfinger (ne) at the peak of their powers. Witness Chris Machmuller's confidence in his vocals grow exponentially and Pat Oakes' powerhouse drums finding a firmer root to propel every snare hit and bass kick. An album clearly born of playing local dives and national tours over the last couple of years, Dusk is a statement of intent. The dynamics of each song and across the album are more evident, from the opening 1–2 punch of "Over and Over" and the bass growl of "ADD", through the sharp riffs and aggressiveness of "Work Party", the plaintive "Plans," and into the hit–in–the–making "Let's Get Married."

We're not going to sit around and tell you this is going to save rock and roll. We'll leave that up to the big boys. But for now, this saved rock for us. We think it's going help to save it for you, too.