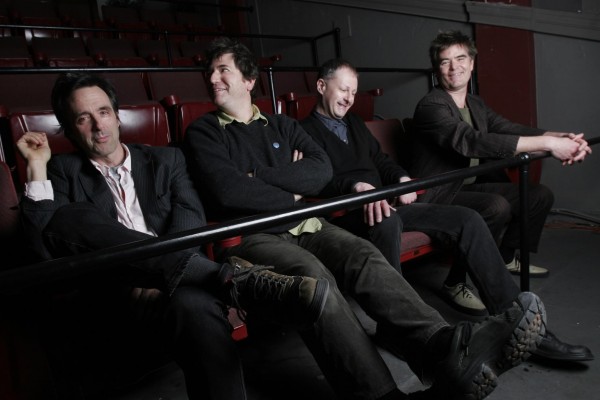 Mission of Burma is a post–punk band from Boston, Massachusetts, USA comprising guitarist Roger Miller, bassist Clint Conley and drummer Peter Prescott, with Bob Weston (originally Martin Swope) as tape manipulator and sound engineer. They were first active from 1979–1983, then reformed in 2002. Miller, Conley and Prescott share singing and songwriting duties, with Miller perhaps being the primary contributor. Conley's "That's When I Reach For My Revolver" is arguably the group's best–known song.

Like many of their post–punk and no wave contemporaries, Mission of Burma's efforts are largely concerned with extending punk's original vocabulary without losing its essential rebellious spirit. What makes Burma's approach so distinct is their formal musical training and grounding in modern classical music (Miller had formally studied piano, tuba and composition in college) and to a lesser extent their faith in the sound of late 1960s and early 1970s proto–punk pioneers the MC5 and the Stooges, both from Michigan, Miller's and Swope's home state.

Using rapid shifts in dynamics, unconventional time signatures and chord progressions along with distinctive tape effects, Mission of Burma challenges the prevailing idioms of punk without losing its power and immediacy. On a purely intellectual level, Burma's approach is similar to that of Glenn Branca (another early Burma contemporary) and later Branca disciples Sonic Youth; however, the result is anything but a cold academic exercise.

While in early years Burma's audience was limited, today Mission of Burma is widely acknowledged as one of the first groups to achieve the potential of modern alternative/independent rock, fusing punk and experimental music into some of the most influential music to come out of the American punk/no wave scene.