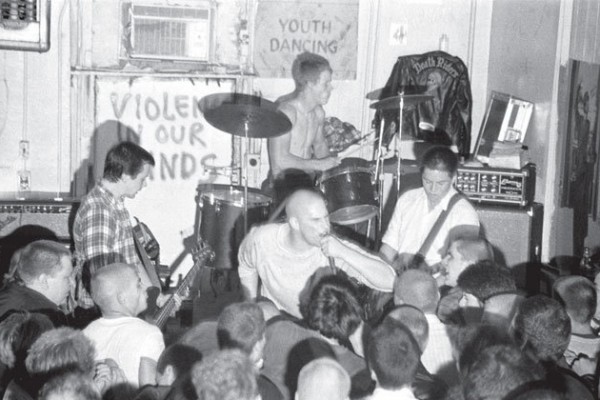 Negative Approach (commonly called "NA") were one of the first hardcore punk bands. They are considered one of the pioneers of this genre, along with bands like
Minor Threat
,
Bad Brains
and
Black Flag
.
Formed in August 1981 in Detroit, Michigan by Brannon, supposedly after seeing a Black Flag/Necros show, and influenced by Detroit proto–punk icons
The Stooges
, British punk rock (especially
Discharge
) and Oi! music (Blitz, 4–Skins, et. al.),
The band fell apart in 1983 during their tour in support of
Tied Down
, playing their last show in Memphis. John Brannon went on to front the proto–alternative band Laughing Hyenas (with ex–Necros Todd Swalla and Ron Sakowski), and currently sings for Easy Action.