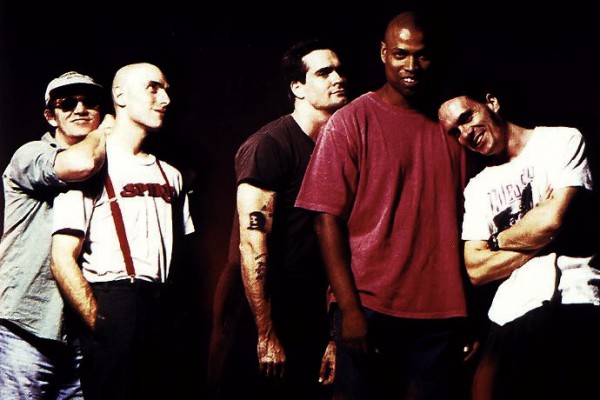 From August 1981, Rollins had sung with California–based punk legends Black Flag. When the group disbanded in August 1986, Rollins quickly formed a new ensemble featuring (Chris Haskett on guitar, Bernie Wandell on bass, and Mick Green on drums). Together, they released two records: Hot Animal Machine (credited as a Rollins solo record) and Drive–By Shootings (credited to "Henrieta Collins and the Wifebeating Childhaters"). The music was similar to Black Flag's, though it flirted more with heavy metal and jazz.
Soon after, Rollins formed Rollins Band with Haskett, bassist Andrew Weiss, and drummer Sim Cain (Weiss and Cain had previously played with Gone, an instrumental rock group led by guitarist and Black Flag founder Greg Ginn). Live sound engineer Theo Van Rock was usually credited as a band member as well.
They recorded and toured, quickly gaining popularity – in part by building on Black Flag's fan base – and released four albums by 1990.
In 2006, the band
reunited
after a four year hiatus and announced a summer tour.