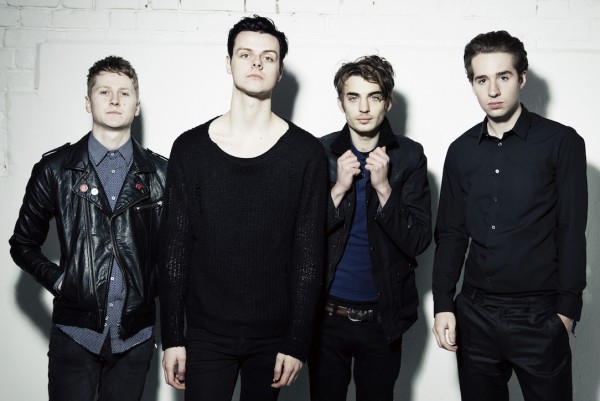 Sharks are an English punk rock band from Leamington Spa, near Birmingham, consisting of James Mattock (lead vocals and guitar), Andrew Bayliss (guitar), Sam Lister (drums), and Tony Corrales (bass).

Sharks formed in 2007. Their name is derived from a song by Gallows, 'In the Belly of a Shark'. In 2008 Sharks released a five track EP, Shallow Waters, and subsequently played with Gallows, The Ghost of a Thousand, Fucked Up, Baby Shambles, The King Blues, Girls, Crime in Stereo, and Lostprophets. They supported The Gaslight Anthem during their 2010 UK and European tours.

Shark's musical influences have been described as ranging from "The Buzzcocks, The Clash, Nick Cave, Joy Division, Husker Du, [to] Black Flag", while Dan Martin claims that "the Sharks strain of punk is imbued with a blue–collar longing straight out of Shitsville USA". As James Mattock, Sharks' lead singer explains, "I got into [punk] from digging up old records. It was more of an American thing that I discovered from bands like Green Day and Rancid. Then I dug deeper and found their influences and I got my head around the history of the big punk family tree". Mattock also states that he was heavily influenced by his parents' CD collection. Lyrically, Mattock credits Charles Bukowski's poetry with having "quite a big influence" on his writing. Sharks nevertheless say that they "believe in an uncompromised art to be embraced by any one who wants to listen. We don't seem to fit too comfortably in any particular music scene anyway, and we'll continue take it as a compliment and to be our own".