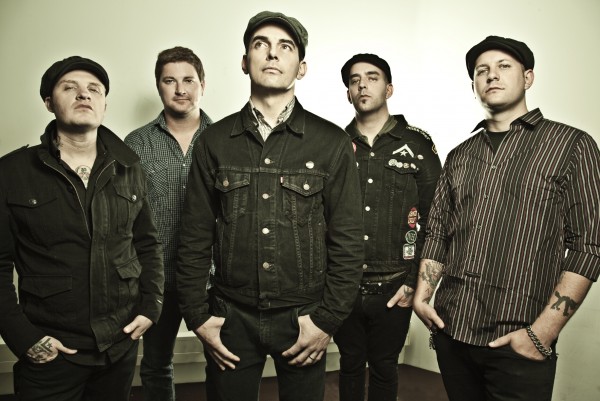 New England's beloved punk rock quintet Street Dogs have signed to Hellcat Records with plans for a spring tour and the release of their fourth studio album this summer.

Known for making uncompromising punk–influenced rock and for their deep connection with their working class roots, Street Dogs deliver passion fueled songs that unite listeners with an enduring sense of camaraderie and justice for all. From politics to social injustice, the blue collar band evokes a range of emotions with their fast–paced, fist pumping street punk anthems that are more relevant in today's climate of uncertainty than ever before.

Street Dogs formed in 2002 after former Dropkick Murphys frontman/Boston firefighter/Gulf War vet Mike McColgan made his return to music and enlisted Jonny Rioux (bass), Marcus Hollar (guitar), Tobe Bean III (guitar) and most recently the newcomer Paul Rucker (drums). After three critically heralded efforts and years of non–stop touring with bands like Tiger Army, Rancid, Social Distortion and Flogging Molly, Street Dogs are ready to return to the studio.

In February, Street Dogs entered a Los Angeles studio where they will spend the next month with producer Ted Hutt (Bouncing Souls, Flogging Molly), recording their follow–up to 2006's Fading American Dream. For their latest album, the band plans to pull from a broad spectrum of influences. "I feel like this new release will sound like a battle royal wrestling match, with bands like U2, AC/DC, Thin Lizzy, The Ramones, TV On The Radio, Stiff Little Fingers, Bloc Party, Michael Franti and The Clancy Brothers being the contestants/influences," says McColgan.

"I think fans can expect a release that is powerful, at times mean, and one that shows growth musically as well," continues McColgan. "We have always said that we work for the freedom to say and play whatever we want, and on this upcoming release that ethos has never been or sounded stronger."