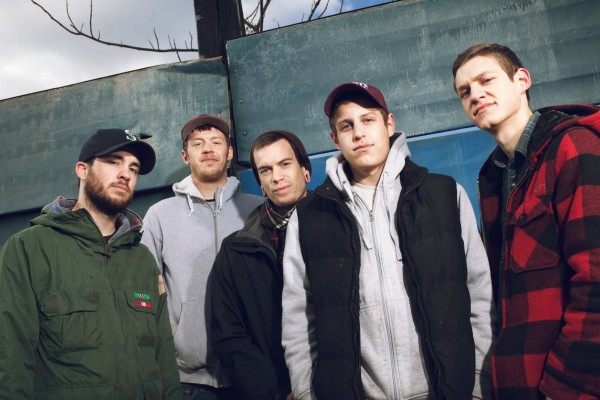 Such Gold has had several incarnations over the years, but in January 2009 the Rochester natives officially solidified their lineup. Ben Kotin (vocals), Nate Derby (guitar), Skylar Sarkis (guitar), Devon Hubbard (bass) and Devan Bentley (drums) had finally found solid ground. Later that year, the modern hardcore rockers reaped the rewards of their tireless efforts by releasing their much–acclaimed debut EP, Stand Tall. Now, the New York five–piece is ready to showcase just how far they've come with their brand–new 6131 Records EP, Pedestals.

Fans of Such Gold may have been attracted to the band's pop–punk stylings on Stand Tall, but Derby says that the group has undergone somewhat of a transformation in one year's time. "We're completely different people than we were last year," he says. "A lot has happened to us since we released that EP, and we've really grown as musicians. I think the record really shows that. Pedestals is much more mature – I think we've finally found our sound."

Citing influences such as Saves the Day, Hot Water Music, The Progress, At the Drive–In and Propagandhi, Such Gold's new EP marries the group's love for old school pop–punk, hardcore and indie rock, without alienating the fans that have latched onto the palatable sound on their first EP. "We all listen to hardcore," Derby says. "And even though we don't really play traditional hardcore, we play at the same tempo as most of the bands in that genre, and we identify with the music and most of its ideals. We are definitely a hardcore band at heart."

Produced by Greg Altman (Four Year Strong, A Loss For Words) and engineered by Nik Tyler and Josh Unruh, Such Gold holed up in a lavish Baltimore mansion to record Pedestals. Tyler and Unruh were in–between full–time work and offered up their new work–in–progress studio to the band. "It was like we were a million–dollar band."

According to the earnest guitarist, the title track from Pedestals is the heaviest song the band has written to date. "It's probably the fastest song we've done, too." Derby says. Strongly influenced by the band's hardcore roots, "Pedestals" also features guest vocals from fellow Upstate New York native and Earth Crisis singer Karl Buechner.

The road for Such Gold will be a long one, but for the band, whose members are all in their early twenties, it's the only course they want to pursue right now. "For some reason it just made sense that this is what we're supposed to do," Derby explains. "We've all been in and out of bands since we were freshmen in high school, so I think we've finally reached the point where we can be successful in playing music. We're putting everything into this."

Such Gold will be touring the world in the upcoming year in support of Pedestals. The band plans to release a full–length album in the spring of 2011, but until then, the guys are happy with carving out a space for themselves and the music they create. "I know in my heart that we're different than a lot of other bands," Derby says. "I know we're doing something right. We're doing our best to take the best elements of our favorite bands to create something that blurs the lines between pop–punk and modern hardcore, and hopefully helping to take those genres to the next level."