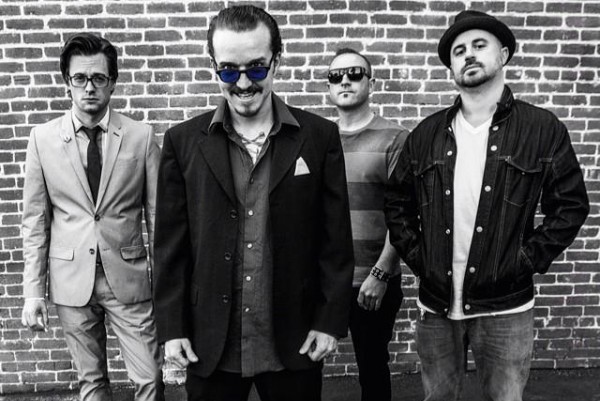 LA alt–rock outfit The Darlings are on a roll lately, and they're only just getting started. After beating out hundreds of bands to win 2010's Ernie Ball Battle of the Bands, the band garnered attention from influential LA modern rock station KROQ, which added their songs "Broken Hearts Still Beating" into steady rotation on DJ Kat Corbett's weekly Locals Only show, resulting in them becoming a Bud Light Band of the Month on the station.

The band's track "What Lies Below" was also picked up by the Anaheim Ducks, who used the track for their 09/10 season promo spots on Prime Ticket. The Darlings' music has also appeared on FOX TV's Good Day LA. In addition to securing endorsements from Ernie Ball, Supernatural Cymbals and the FC Cancer Foundation, the band hit the road on tours and shared the stage with the likes of Face To Face, Strung Out, Pennywise Sum 41, Bad Religion, Social Distortion and many more..

The Darlings were recently showcased at NAMM 2012 and played in front of massive crowds at this year's Musink Tattoo Convention and Music Festival. The band also have done the Vans Warped tour 4 times.

The Darlings' debut LP release, The New Escape, released April 2012 on Gadsen Records/UMG, melds the individual members' outlaw punk, blues rock and alternative influences into a hearty dose of honest and pure, rock and roll that steers clear of trends and posturing. Stand out songs include "Broken Heart Still Beating" "Hypnotize "Head Hunter" and "Fight Alone"