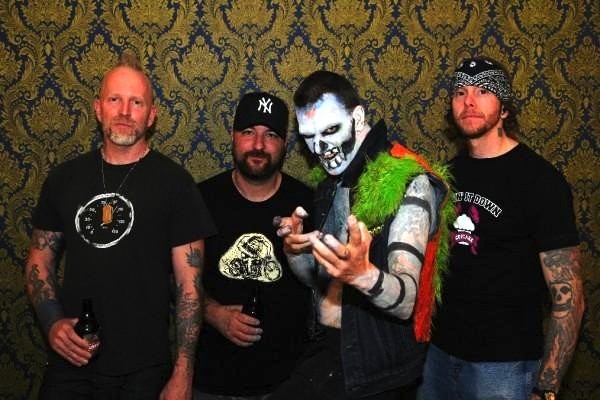 Joe (Long Island), Steve (CT), and Jesse (London, UK) met while attending art school in Brooklyn, NY; John Lynch (Brooklyn) was recruited on drums and in 1988 Yuppicide was formed. They quickly recorded a 9–song demo tape and began playing at CBGB's, Abc–No–Rio, basements, backyards, squats, living rooms; anywhere and everywhere that they were allowed.

In 1989 they recorded a 7" EP with world–famous Don Fury. This was initially released on 'Evac Records', but the band soon forged an alliance with New York's 'Wreck*Age' Records, and the 7" was re–released by them.

Their first full length: "Fear Love" (Wreck–Age) was released in 1990, after which they toured through Europe for 7 weeks building a strong fan base that has stayed with them ever since.

Their second full length: "Shinebox" was released in 1993 (Wreck–Age), and marked a stylistic progression, aided by the addition of drummer Pete Guinan.

By their third full length release: "Dead Man Walking" (Wreck–Age), Yuppicide had carved out a niche all their own, with songs that had elements of punk, and the power of hardcore, but a style that was solely Yuppicide!

Yuppicide's songs have consistently dealt with issues of: questioning authority, censorship, and problematic relationships. With lyrics that encompasses various characters (assassins to anorexic teenage girls), and a musical style that combines Punk, Hardcore, Oi and metal; Yuppicide has rarely walked the common NYHC path.