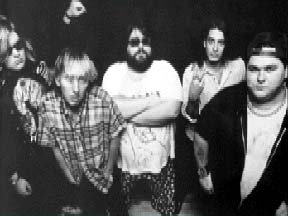 TKO has announced the signing of legendary punk/hardcore act Poison Idea. The hugely influential "kings of punk" recently celebrated their 25th anniversary together and will make their debut with a split picture disc alongside Kill Your Idols.
Poison Idea will be contributing a new track while KYI will produce a cover of Poison Idea's classic "Made to be Broken."
In early 2007 the label will release Poison Idea's new full length Latest Will & Testament (previously released in Germany on Farewell Records). The record features the final recordings of late guitarist Tom "Pig Champion" Roberts, who passed away earlier this year. A DVD and other projects are in the works, with support from planned North American and European tours.
The label commented "In their 25+ years POISON IDEA has influenced more Punk/HC bands around the world than it would be possible to list, including many TKO acts, and all of us at the labels are life-long fans. We are greatly honored at the opportunity to work with this is legendary and important band."
You can check out a review of one the band's many classic albums here: Feel the Darkness.