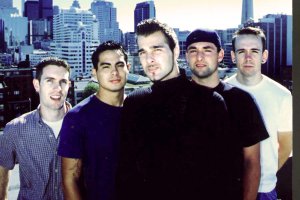 A generous videographer has posted the entirety of Grade's recent reunion performance in Toronto, Ontario, Canada. The band, which split up in 2002 saw members go on to Somehow Hollow, The Black Maria, To The Lions and Low Earth Orbit.
The reunion show featured the band's Under the Radar lineup, of Kyle Bishop, Greg Taylor, Matt Jones, Shawn Magill and Chris Danner and took place at the Opera House in Toronto, Ontario.
You can check it out here.