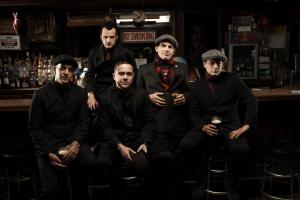 We couldn't be happier to bring you a stream of the brand new album from Street Dogs. Titled Fading American Dream, the record is the third for the band and follow up to the excellent Back To The World released last year.
The record is due out next Tuesday, October 24th and you can pre-order a copy here.
Until then, take some time to give Fading American Dream a listen on their Punknews.org Profile.