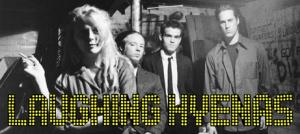 Larissa Strickland, guitarist and founding member of Laughing Hyenas (ex-Negative Approach), passed away on November 4, 2006. The official cause of death has not been released, but several online sources are claiming it to be prescription drug-related.
Larissa was also a member of the brief, yet admired 80's punk band L-Seven (no relation to the grunge band). She is credited with being one of the pioneering women in punk rock, writing and recording during an era that was dominated by mostly male artists, and also one of the first women to actively promote local punk shows in her community.
Punknews.org sends our deepest condolences to Larissa's friends and family.