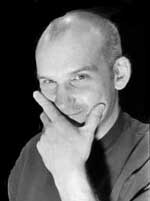 Underground music legend Ian MacKaye recently participated in a forum hosted by The College of Music and Fine Art at Loyola University New Orleans. Mackaye, a veteran of a number of acts, notably Minor Threat, Fugazi and The Evens participated in the 101 minute forum. While the event took place on November 14th, 2006, the organizers have today posted both video and audio of the event.
You can download the presentation's audio here [47mb] or watch the entire event right here.
Ian's current band, The Evens, recently released their sophomore full length, Get Evens on Dischord. We posted a brief interview with the musician in September.