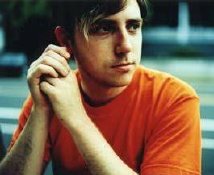 It's our sad duty to bring you the news that Logan Whitehurst, the original drummer for the Velvet Teen and Junior Science Club Project, has passed away. Whitehurst had fought a battle with brain cancer and succumbed yesterday. Slowdance Records had this to say:

Logan was an incredible special, and endlessly gifted, person. Possibly the most grounded and mature person I have ever met, Logan also had the pure joy of a child, always approaching life with a inspiring since of optimism, despite how downright unfair (my words, never his) things can become. I speak for everyone involved with this label, its bands and those associated with us, when I say that Logan will be missed terribly.
While an address for condolences to be sent to has not be posted yet, the label is inviting folks to leave their regards at Whitehurst's MySpace page.
All of us at Punknews.org send our best wishes and condolences to Logan's friends and family.