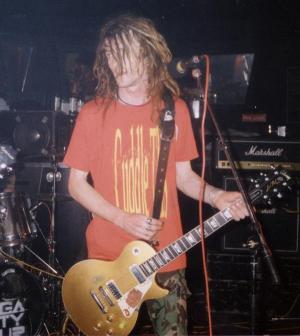 Frontman/guitarist from the classic UK crust/pop grunge act Mega City Four; Darren Brown, known to friends as "Wiz", passed away December 6, 2006 from a blood clot in his brain. He died at St Georges Hospital in Tooting, South London with his closest friends and family by his side.
Mega City Four was a staple in the British punk community in the late 80's and early 90's, where the band commonly played shows with the likes of Snuff, Senseless Things and Ned's Atomic Dustbin. The group disbanded in 1996, where Wiz went on to start the group Serpico, followed by his final project Ipanema.
Everyone at Punknews.org offers their deepest condolences to Darren's friends and family. You can leave your thoughts or stories about Wiz, or read those from others at this MySpace page.