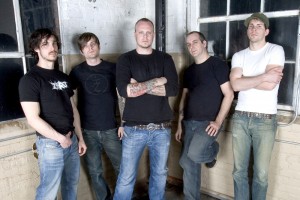 Trustkill metalcore act Nora will enter the studio this month to begin the recording procss of their next album, titled Save Yourself. The band have tapped producer Eric Rachel (Atreyu, Lifetime, Every Time I Die) to continue running the switches after his previous work on 2003's Dreamers & Deadmen. Front man (and head of Ferret Music) Carl Severson confirmed that the band has written ten songs over the past year, which are ready to record. Speaking on the new material, Severson commented:

It's pretty varied, the songs are definitely heavier and we have our fastest songs on here and our most plodding and slow, sludgy material as well.
A tentative release date has not been provided, but we'll keep you posted.