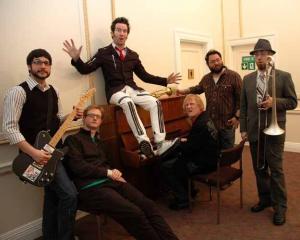 Today, we mark the second day of our week of new streams with a full stream of the new split/collaborative EP featuring Reel Big Fish and Zolof The Rock and Roll Destroyer.
The six song EP features contributions from both bands, with RBF's Aaron and Zolof's Rachel trading off vocals in a barrage of reinterpreted covers featuring everyone from Michael Jackson to the Smiths to Fishbone.
You can check out the full EP on either the Zolof The Rock and Roll Destroyer or Reel Big Fish profiles.
You can pick up your copy of the record directly from Reignition who are releasing the album.