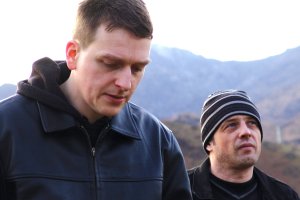 Jesu has posted a full stream of their upcoming album Conqueror at this website.
The album is the first of three releases schedule this year by Justin Broadrick. The LP will be followed by a limited edition, 12" EP with 2 "experimental compositions" is planned for release on Aurora Borealis. The other release is a limited edition 12" split EP with Temporary Residence experimental ambient act Eluvium.
All of the above follows the outfit's 2006 EP, Silver, as well as 2005s self-titled full-length, both of which were received with some critical acclaim.
Plans for a U.S. tour in support of Conqueror are expected, to be followed shortly by tours of Japan and Europe.