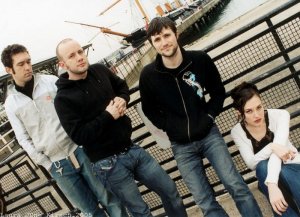 In a recent interview with a Maryland student newspaper, Straylight Run vocalist John Nolan announced that the band is currently in talks with Universal Republic, and the deal should be finalized shortly.
We previously reported the band was in search of a new label after the Prepare to be Wrong EP was released via prior home, Victory Records. Once the deal is officially announced, the band will begin planning the release of their next album, tentatively titled The Miracle That Never Came.
You can read the entire article here.