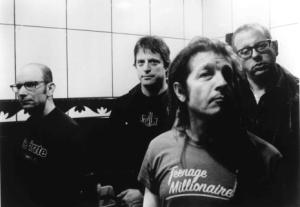 The Circle Jerks have released a brand new song, which is among the first since 1995's Oddities, Abnormalities, and Curiosities.
The band noted:

Maybe the end times are here! The Circle Jerks have a new song! Recorded it yesterday, mixed it today, check out all 1 minute/17 seconds of it on our page!! Pass it on!!
You can check out "I'm Gonna Live" on their myspace page.
Rumour has it that the band is gearing up to release their 7th studio album this year.