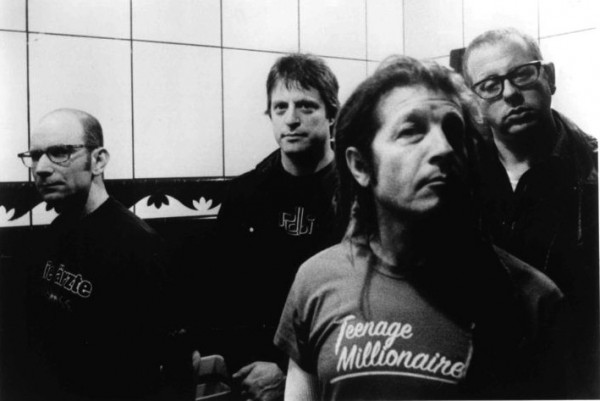 The Circle Jerks formed in Los Angeles in 1979. Founding Black Flag member Keith Morris brought the group together with guitarist Greg Hetson, bassist Roger Rogerson and drummer Lucky Lehrer. The band released their debut album Group Sex in 1980, the same year appearing in Penelope Spheeris infamous documentary The Decline of Western Civilization. In the early 80s Rogerson and Lehrer would be out of the band, replaced by bassist Zander Schloss and drummer Keith Clark. The band called it quits by 1990.

The group reunited in 1995 to pursue a major label deal with Mercury Records resulting in the album Oddities, Abnormalities, and Curiosities. Three weeks into the supporting tour the group imploded, with Clark leaving the act for good. The Circle Jerks have continued to sporadically tour in the years since, their activity slowed due to Morris' diagnosis as a diabetic in 2000.

Morris currently works in A&R at V2 Records while Hetson serves as a guitarist in Bad Religion. Schloss has been serving as bassist for the reunited early LA punk band The Weirdos.