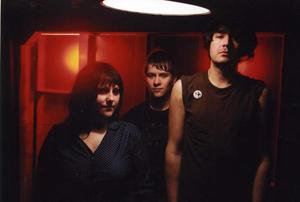 According to Pitchfork, punk/soul act The Gossip have signed to Columbia Records imprint, Music With A Twist. The imprint was announced last January and is geared towards GLBT recording artists.
The Gossip were previously signed to Kill Rock Stars where they released the acclaimed album, Standing in the Way of Control. Our reviewer described the album as "one of the first great records of 2006."
You can check out four songs on their myspace page.